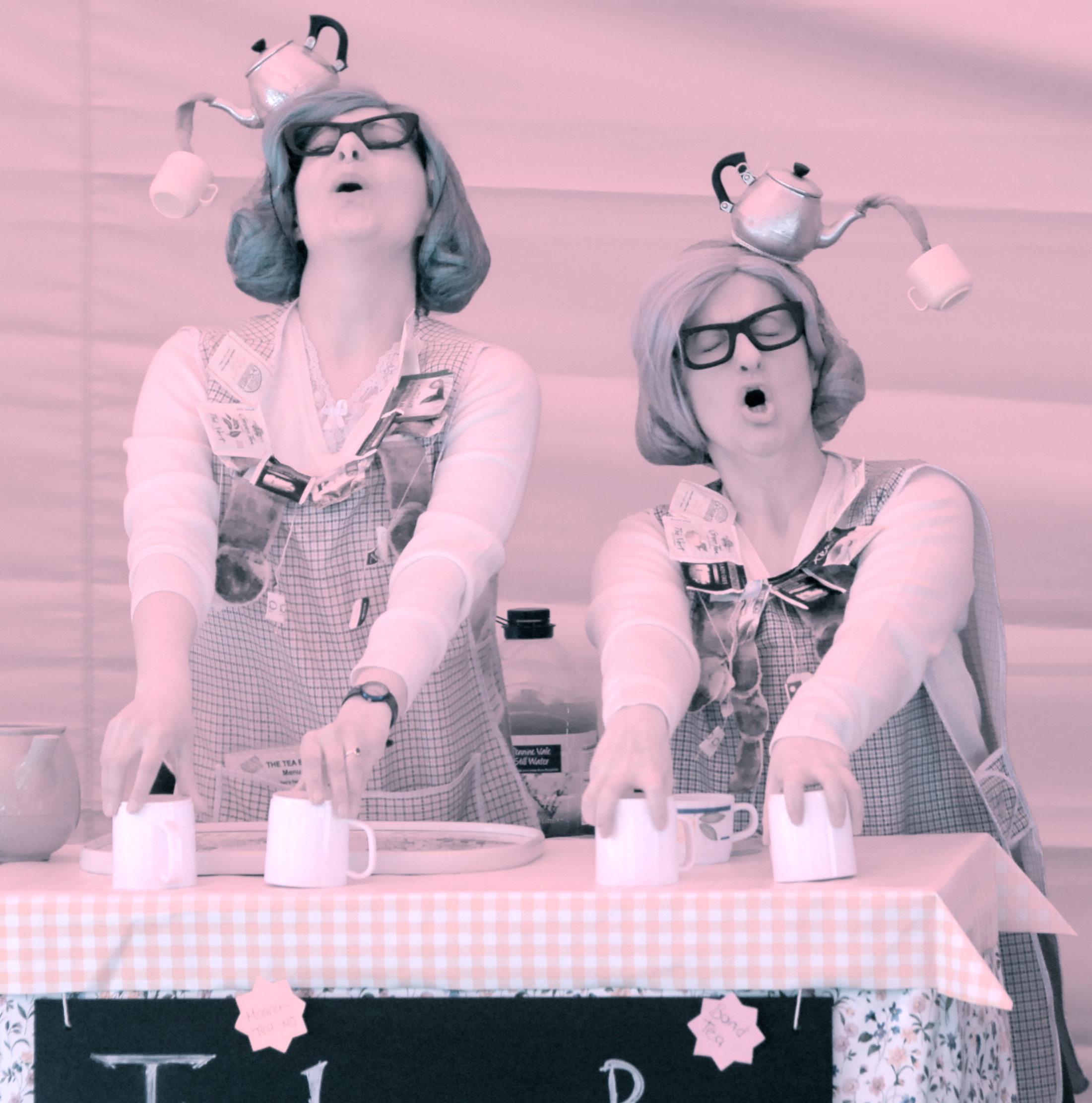 available for BOOKINGS 2017 AND BEYOND
THE TEA BAR... an eccentric pop up street cafe serving bespoke performances at the customer's table.
At first glance The Tea Bar seems like a normal street cafe; but peer a little closer at the menu and you will see things aren't quite as they seem. With an array of theatrical delights on the menu such as James Bond Tea, Morecambe and Wise breakfast tea or sporting madness with the Wimbledon tea there's something for all the family.
Originally commissioned by Derby LIVE.
CREATIVE TEAM
Created and designed by Maison Foo
Music composed by Matt Marks
KEY INFORMATION
Number on the road: 3
Performance space of 6m x 6m
Promoter requirements: Flat ground or grass, access to boiling water for the tea flasks
Duration: 3 x 45 min performances throughout the day