Refugee Friends
Maison Foo are proud to be a Theatre Company of Sanctuary. During the preview tour of A Thing Mislaid, Maison Foo welcomed over 120 refugees and asylum seekers through the doors of Theatres and Art Centres throughout the Midlands.
To see our Refugee Friends Scheme in action please watch the mini documentary below……..
During the making and tour of our new show A Thing Mislaid Maison Foo worked with Derby Theatre and Derby Refugee Advice Centre to set up The Refugee Friends Scheme. The scheme saw us work with touring partners to develop ways of making theatres more welcoming spaces to refugees and those currently seeking asylum. We also hosted a range of additional events throughout Summer and Autumn 2018 as opportunities for people to make new friends, to meet surrounding communities and be creative.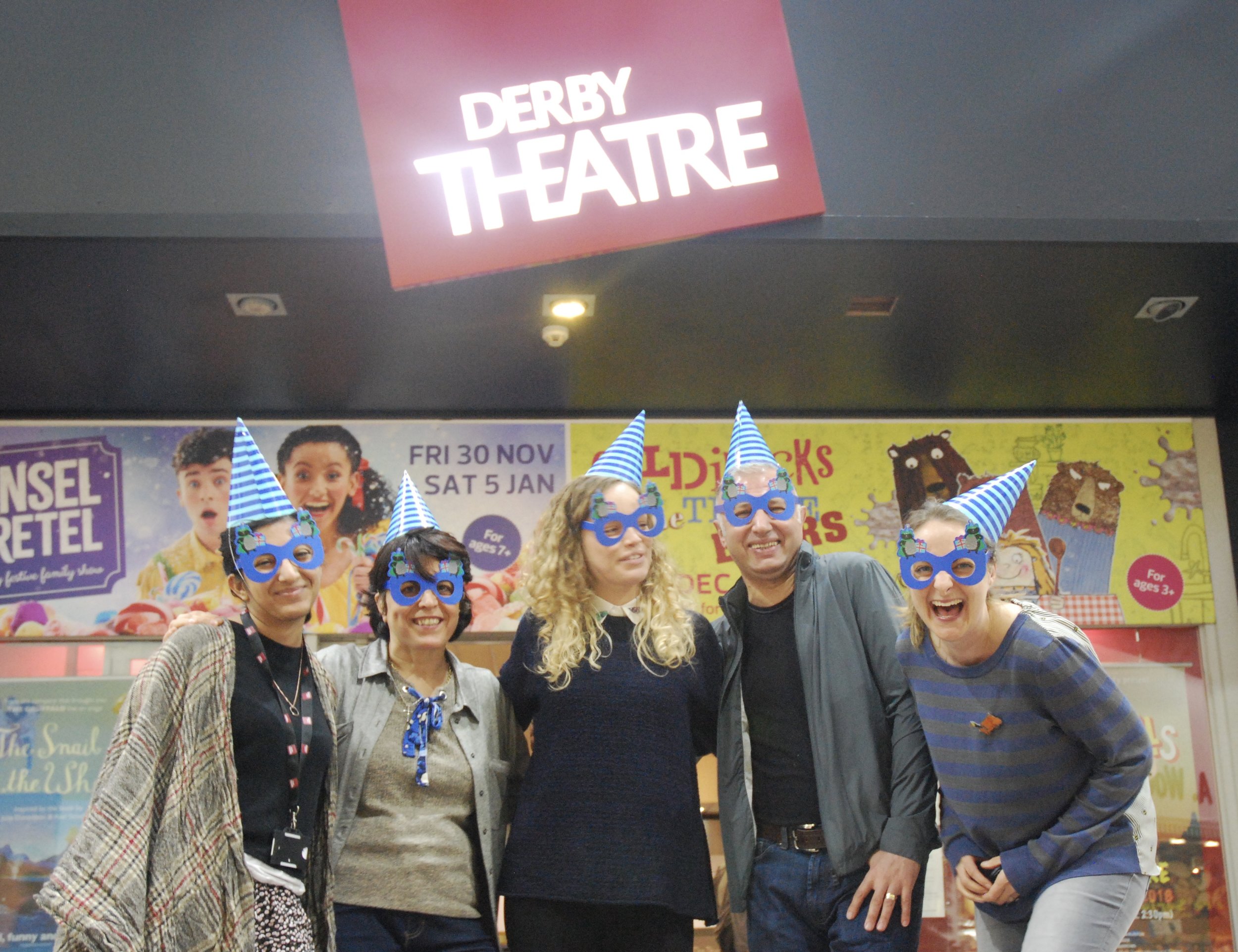 Dear Neighbour,

We're having a party and you're all invited!…..

Maison Foo and our friends at Derby Theatre, Derby Refugee Advice Centre and Upbeat Communities are throwing a party -
we'd love it if you could join us!

Where: Derby Theatre (Upstairs in the Bistro area)
When: Saturday 1st December 12 noon - 2pm

They'll be a warm welcome, great music, lovely food and fun. A chance to mingle, meet new friends from all over the world, share stories, exchange traditions and enjoy a great party!
It's Free and suitable for all the family.

Join us from 12 noon on Saturday 1st December at Derby Theatre (Upstairs in the Bistro Area). You are very welcome to bring a dish (in fact we'd love it if you did!) to add to our community feast too!
All Welcome.
You can read more about Meet Your Neighbour in a recent article here
Live Captioning and Translations during the show...
During performances of A Thing Mislaid we will be piloting Talking Birds' Difference Engine to deliver captions in English and Arabic; making the show more accessible for refugee communities as well as d/Deaf and hard of hearing audiences.
For more information about the Talking Birds' difference engine click here
We will also be providing a written synopsis of the show in Arabic, Farsi, Kurdish and English for anyone who would find this helpful.
ACT 2
We are working closely with Journeys Festival to host our first pilot of 'ACT 2'.
A post show platform for refugee artists to share early ideas of new work in the making. We welcome audiences to stay after seeing our show 'A Thing Mislaid' at AAC and support this new exciting event.
Sunday October 21st: Attenborough Arts Centre
Time: 8.30 (after our performance of A Thing Mislaid)
Tickets: Free (if you have a ticket to see a thing mislaid you are invited to stay for Act 2)
PARTNERS
This Scheme is supported by the Evan Cornish Foundation and Derby Theatre with advice and input from refugees and those currently seeking asylum, Derby Refugee Advice Centre, Derby Theatre, Journeys Festival, Attenborough Arts Centre and Talking Birds Theatre Company.
Maison Foo are proud to be a Theatre company of sanctuary.