With less than a week until the National Tour of Pendulums Bargain Emporium opens our guest blogger Becky from ZEALOUS lifts back the rehearsal curtain and reveals what been going on in Derby Theatre's rehearsal rooms.....
My time in the Foo's rehearsal has come to an end. It's been a fun two weeks and in that time I've learnt a lot. I also can't get the shows songs out of my head!

Last week there were major changes to the story; the shoemaker has become almost a completely different character and this has had a knock on effect on everything else.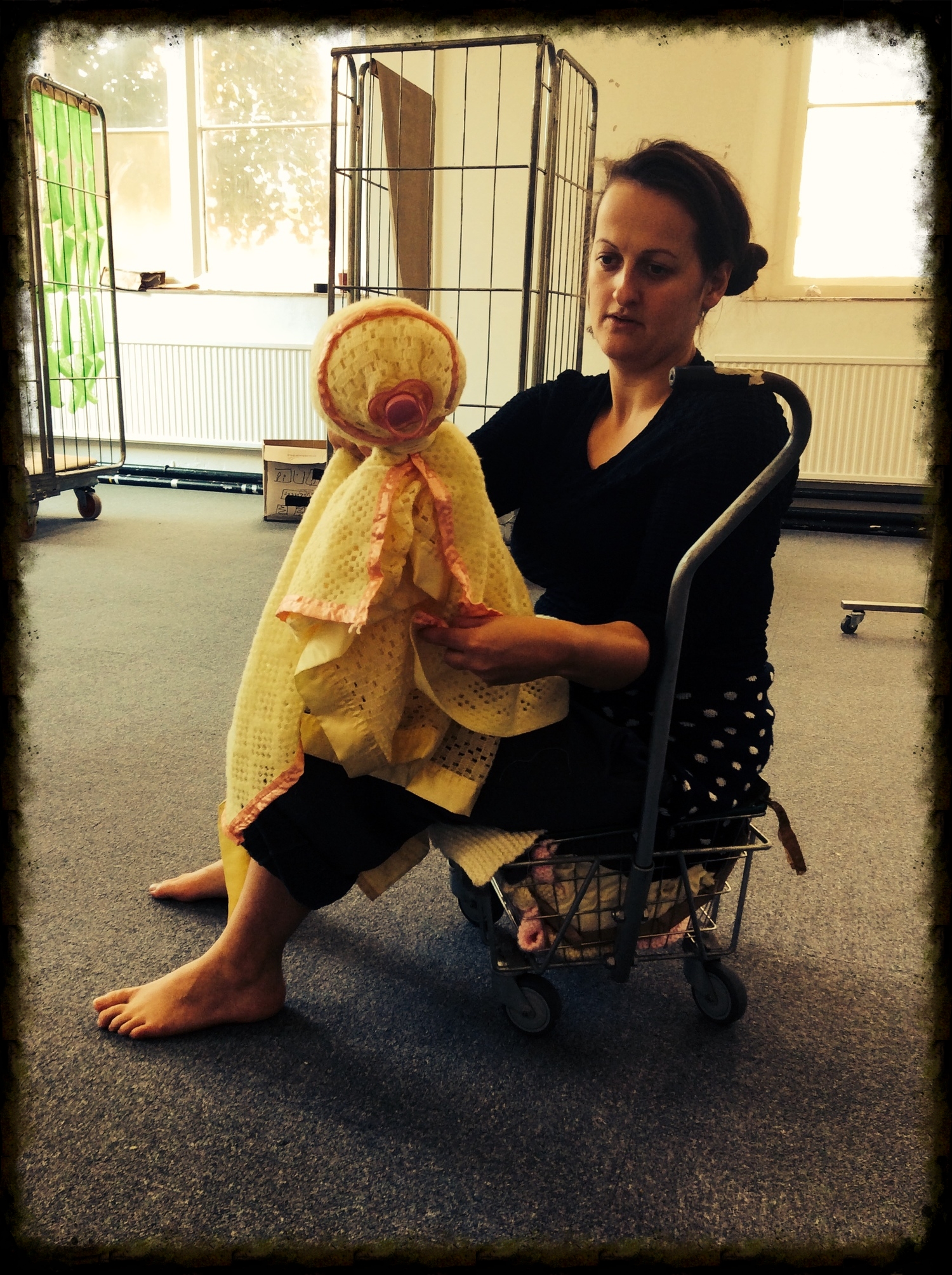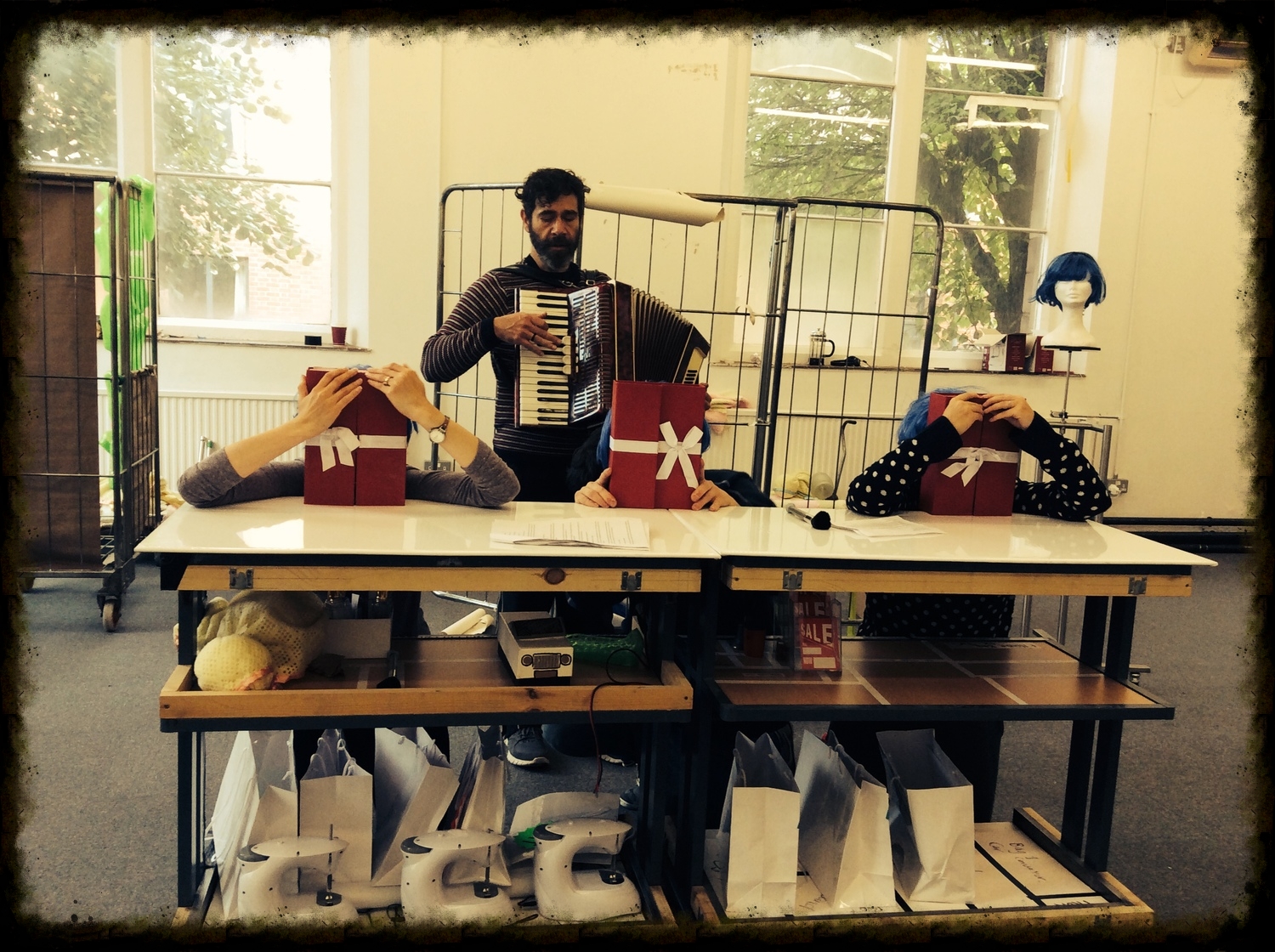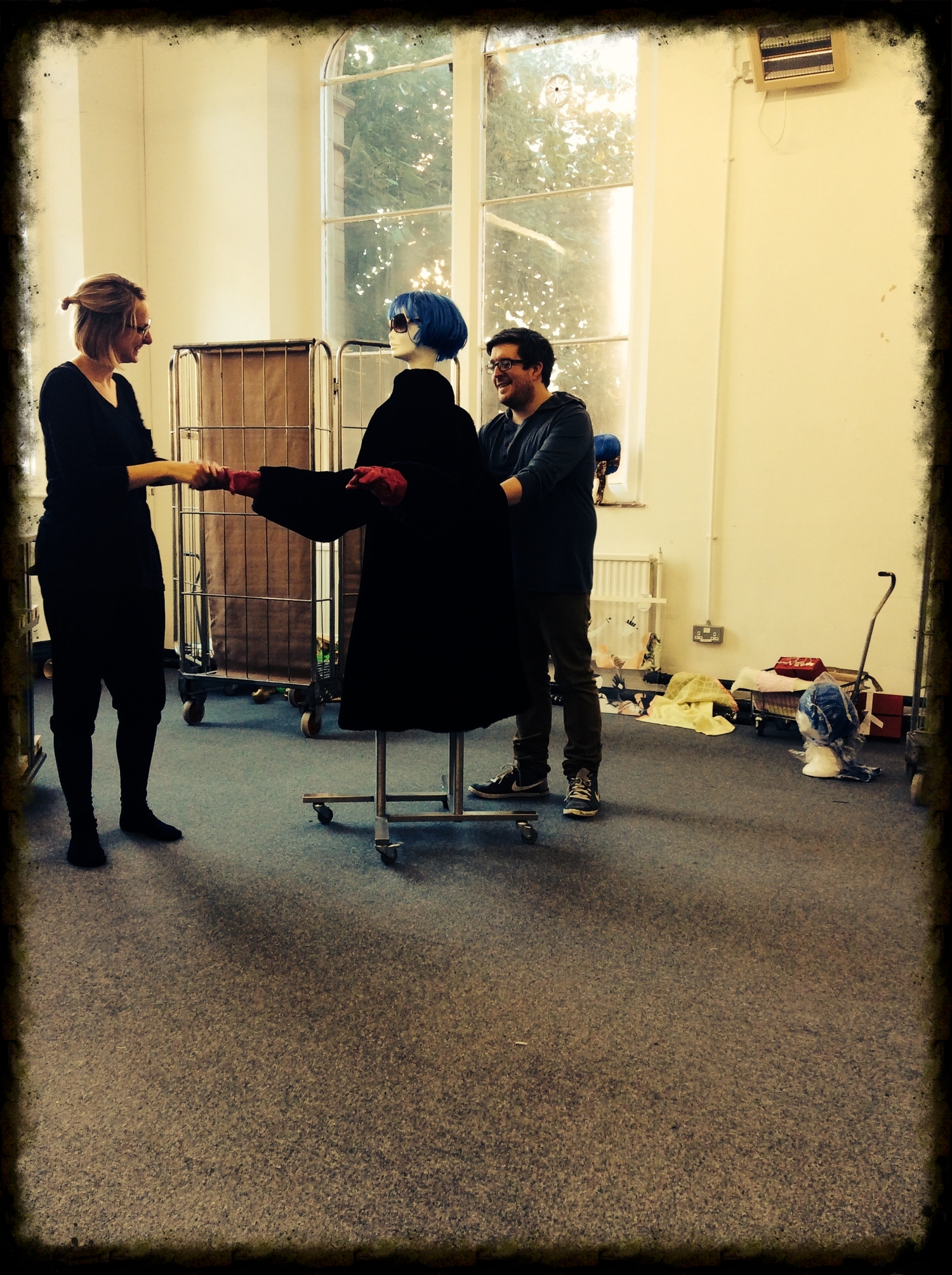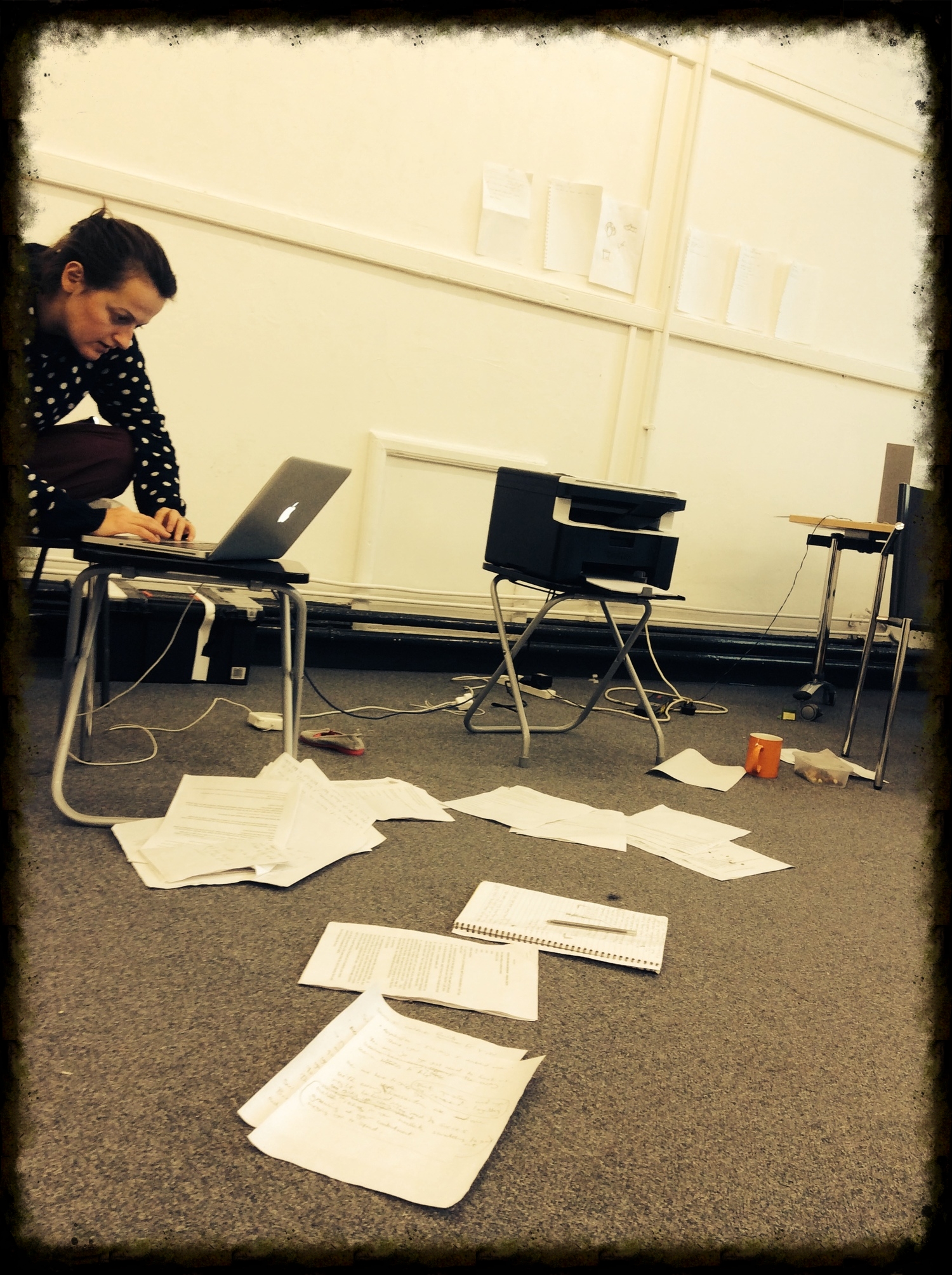 Here's my Foo diary of week 2!
Monday.
Today was fun. The Foos had buckets of energy (probably had something to do with having a rest day). They dived straight in, and when they popped back up again they'd got new airhosts, cute but creepy puppet babies, and some poetry. There was lots of playing and experimenting today. The Foos were happy with the script for these scenes, and today they wanted to focus on the visual aspects; creating an airplane cabin, developing the babies' movement, and showing the shoemaker being captured by consumerism.
Tuesday.
Tuesday was renamed "the day to crack the beast". The reworking of the script has lead the story on a different path, the original ending has been scrapped and now they are feeling their way towards a new one. It's been mostly a day of discussion, and it felt like the Foos were frustrated, they knew how they wanted it to end ultimately, they just didn't know how to get to that point.
Wednesday.
Cracking the beast continues. Yesterday the Foos decided on three possible endings. Today they're working out what the turning points are in the play which leads to the conclusion. Each turning point now has to have more impact, and to link back to the theme that they're weaving into the show. Last week the Foos set a theme 'discontent', however now they are questioning if this is the right wording. Could there be something appropriate that applies to everyone?
Thursday.
When I got in this morning Kate and Beth asked everyone if they could have ten minutes by themselves to think. A few minutes later Kate bounced into the kitchen exclaiming "I think we've cracked it!" the new message had been found and it fits perfectly. I'm not going to give it away and tell you what it is, you'll have to come and see the show to find out. The new message needed to be reworked into the play at each turning point. There's been a lot of script editing and experimenting, and the Foos seem to have their mojo back.
Friday.
My last day in the Foo rehearsals! Today's mission was to complete a run through with the reworked script. There's been a few issues with set and props not being in the right places, but other than that the script is running well. Watching the run I realised that some ideas that had been developed in the first week had now been taken out. The over exaggerated sniffing has now gone, and where it fitted in last week's edit, it no longer does in this weeks. I left the Foo to do one last full run through before they broke for the weekend.
So next week will see the Foo in intensive rehearsal mode, moulding and reshaping their new ideas to flow into the moments that still remain. Then they will head on into a 2 day tech. They open next Friday (3rd October) at Lakeside Arts in Nottingham and I can't wait to see the the finished product! Check out www.maisonfoo.co.uk/garage for full UK tour details.
Becky